Moans, Moments, Mishaps and Memories
Monday, 27 July 2009 18:08
Golden memories from a chequered past
Golden memory no. 1: The sink episode Golden memory no. 2: The seesaw episode Golden memory no. 3: The frozen turkey episode Golden memory no. 4: The wandering lamppost episode Golden memory no. 5: The trip to the observatory Golden memory no. 6: Woodland Ecology and Smee's wrist Golden memory no. 7: Scilly memories Golden memory no. 8: Nigel's short lived career as a rock idol
GOLDEN MEMORY No. 1: The sink episode
Ardingly, mid-sixties. Paul runs through the kitchen slips on a wet patch, and slides under the sink. Shortly thereafter he is disciplined for this infraction by means of an ancient tea towel.
GOLDEN MEMORY No.2: The seesaw episode
Seesaws, like life itself, can be very unfair...
Casting our minds back to the halcyon days at the Oak Inn, Ardingly, we recall a certain pig sty with an invitingly low roof, and a homemade seesaw...
All that the ballistically challenged need is a long plank, a pivot, a heavy weight, and a lack of imagination.
Here we see the essential principles of the thing ... demonstrated by a couple of Chinese acrobats.
A vegetable re-enactment of Nigel's descent from the pig sty roof and Simon's rise to glory (which sadly ended, as these things inevitably must, in a victory for gravity
Simon's account of this episode:
The Flying Brother, or 'Falling with Style', The Oak Inn of Ardingly, West Sussex, c.1966.
Nigel, an embryonic scientist, spent many of his earlier years challenging scientific fact. Some of his experiments sometimes involved unwitting (plain stupid) family members. Well, just Simon really. On one particular occasion Nigel summoned Simon to the garden to explain gravity, drag coefficients, and general aerodynamics. As Simon was only 8 years old and a little on the bemused side (a happy state that has followed him into adulthood), Nigel felt it best to explain by the more exciting method of a 'practical demonstration'.
Simon eventually noticed that a large plank had been placed on the lawn adjacent to the defunct pig sty. He then noticed that under the plank, in the centre, was a neat pile of bricks. As Nigel attempted to explain one of Newton's theories he encouraged Simon to stand on the low end of the plank whilst he ascended the pig sty to the roof. All the time talking in soothing tones, Simon felt completely at his ease and became quite fascinated when his usually laid back brother launched himself into the air. Simon's look of fascination soon turned to surprise and quickly through 'brown' fear as Nigel landed squarely on the high end of the plank instantly launching young Simon into the air with all the grace of a small gangly non aerodynamic thing. Simon's expression and indeed his flight were short lived. He came down at almost terminal velocity (poetic licence here I'm afraid) and instead of landing on the huge area of soft lawn surrounding his launch pad, Simon managed to find a small strip of concrete path which he managed to hit squarely, face down.
Nigel had the good sense not to laugh or to be seen smirking. Simon, who was completely winded could only respond to Nigel's enquiry as to his well being by turning blue.
All in all Nigel thought the experiment had gone quite well. Simon on the other hand, turned away from science as it hurt too much.
Happy days.
Nigel's PS: In the immortal words of Oliver Wendell Holmes, "A mind that is stretched by a new experience can never go back to its old dimensions."
GOLDEN MEMORY No. 3: The frozen turkey episode
Frome, mid seventies: In the course of a routine "domestic", our Christmas turkey was launched through the air and into the kitchen door, which came off very much the worse for wear. Hang on, that's not a frozen turkey, it's a feathery, still fluttering chicken ....
That's more like it ... I'm a real sucker for authenticity, aren't you?
Oh do come on .... there is no way that a frozen turkey would do this kind of damage, now is there?
Mmmm .... close, but still no cigar.
Simon's account of this episode:
The Flying Turkey, 38, Mendip Drive, Frome, Somerset, c1973.
 
I recall that we had visitors for Christmas and therefore the pressure was on Olive to produce a magnificent feast ON TIME. Of course father offered no help in the kitchen and expected Olive to do her part in entertaining the family visitors as well as be in the kitchen cooking at the same time. An error of judgement on her part meant that the turkey had not defrosted sufficiently to be put in the oven. A few minor words, mostly by father escalated into a full blown festive argument. Olive who is usually so very placid quite rightly lost her cool and launched the long expired & frostbitten bird across the kitchen. Nigel & Simon had retired to the kitchen to avoid the volcanic row but sadly it erupted in our refuge. As there was no escaping the furore, Nigel calmly left the table, selected a full bottle of Teachers whisky, filled a jug full of water and the brothers repeatedly toasted another Christmas (until New Year I think).
As far as I remember, the meal was eaten in sulky silence around 8pm instead of the customary 3pm.
GOLDEN MEMORY No. 4: The wandering lamppost episode
Bexhill on sea, 1971: The bodywork of Nigel's ancient Austin A30 is treated to some radical pimping, courtesy of a Bexhill corporation lamppost. Wait a minute - that's a Lambo!
Yep, that's my trusty old chariot....
TW's trophies....
GOLDEN MEMORY No. 5: The trip to the observatory
The Royal Greenwich Observatory at HERSTMONCEUX CASTLE. But this isn't the telescope that Simon and Nigel went to see.
Tasty little pile.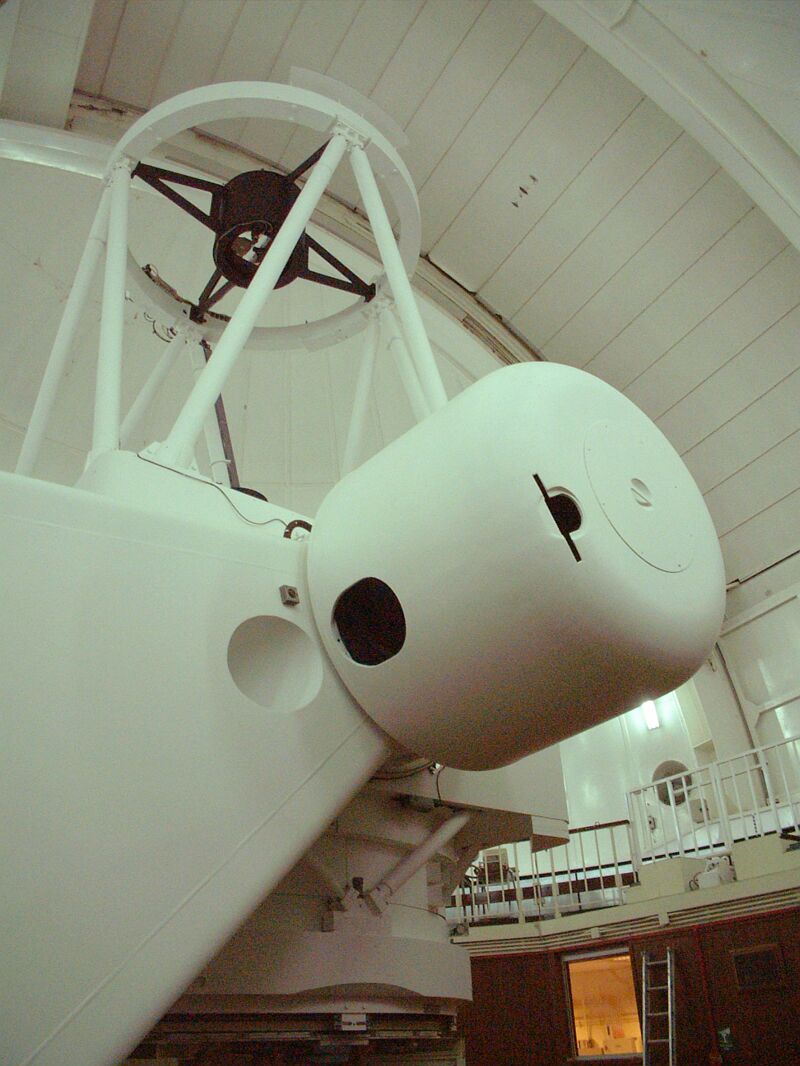 Ah yes, this is the beastie....
imon's account of our visit to Herstmonceux:
Scientific trip-Bexhill to Herstmonceux. C.1968.
 
Another epic adventure for Nigel (age 16) and Simon (age 10). A day out to visit the royal observatory, 7 miles from our home. It doesn't sound far but when each bike weighs the same as a modern day family saloon you can imagine that the lads struggled a bit (even on the rare downhill sections....).
It was Simon's first serious cycling adventure. Hugging hedgerows as each car and lorry brushed past, the smell of fear was never too far away.
The much stronger brother kept storming ahead leaving the labouring wreck behind sniffing exhaust fumes.
Despite the traffic trauma, the unforgiving hills and the many potholes, the lads approached their target unscathed. Nigel wisely applied his brakes whilst cycling in a straight line on the gravel surface of the observatory car park. Simon on the other hand applied his brakes a little too firmly whilst not cycling in a straight line. The result, Simon hit the deck squashing his little finger between the handlebar and the gravel. A decent sized piece of skin was ripped and blood flowed.
Nigel's response was to say something like "We've cycled all this way without a problem and you have to wait until we get here to fall off.....typical"
Simon really was certain that he did not like science at all now and vowed never to have anything further to do with it.
Golden memory no. 6: Woodland Ecology and Smee's wrist:
Scientific trip-Bexhill to somewhere in the depths of the nearby countryside. C 1968.
 
As is Simon's want, he quickly forgot about the Royal Observatory and was persuaded by Nigel that he could be of great help to him in his task of collecting various wild plants for a school project. Simon felt confident that no danger could be lurking in such a delicate pursuit. But what did Simon know about anything much ?
So off once again on the cast iron bicycles into the depths of the Sussex countryside. All went well, many specimens collected. Nigel was happy. Simon was unimpressed.
The late morning meandered uneventfully into the afternoon. Simon thought the mission was complete until Nigel spied something he desired in another part of the wood. No problem. However, in order to get to the desired spot required climbing a tree that leant out over the field that led to the wood. No problem. The tree leaned over the top of a barbed wire fence so all the lads had to do was climb, avoid the barbs and drop down into the field. Nigel bravely led the way and awarded himself top marks for a two footed landing. Simon clambered up the tree, lost his bottle and jumped prematurely. The upshot was that he failed to clear the fence, briefly dangled from it by flesh from his ankle and in another failure to defeat gravity he managed to break his fall by extending his left arm placing his palm outermost.
Simon always wanted to fracture his left wrist and unusually for him he got what he wanted.
Nigel was in full panic mode (Simon knew this because Nigel offered him a black fruit pastille and that had never happened before-or after come to think of it). He thought for sure that father dear was going to tear him a new orifice even though he didn't want one.
Thankfully father was in a good mood and forgot to beat him to within an inch of his miserable life. He may have 'sent him to Coventry' for a while though.
Simon spent the next 9 weeks in a plaster cast and the rest of his life swearing never, but never, to have anything to do with ANYTHING remotely scientific. IT HURT WAY TOO MUCH-ALWAYS !!!!!
Golden memory no. 7: Scilly memories
Having holidayed on the Islands before Nigel and Simon were determined to find a way of enduring the ice cold Atlantic waters surrounding the Scillies. To this end they scoured the Sunday supplements, skipped past the Charles Atlas 'Mr Universe body in one week or your money back' adverts and found what they needed. It was 1975 and the lads were skint but needed to preserve body heat in those unforgiving waters. On previous trips a quick dash into the briny caused their testicles to temporarily relocate internally somewhere around the neck area and their voices were noticeably two octaves higher.

The advert solved it all, for a few hard earned pounds, some 8mm French neoprene, glue and a 'pattern' were delivered to the house. The kit would provide two homemade two piece wet suits, plus vests plus 'hoods'. The neoprene was marked out, checked by the resident seamstress, 'Olive' then dubiously cut to size (hopefully the lads sizes) All went well, although I don't think Jacques Cousteau would have been seen dead in the outfits, the bits were glued together and left to dry. As they dried, some of the seams opened and had to be re glued. 
So with non water tight wetsuits, weight belts, snorkels, flippers and one divers knife, the boys headed off for a great adventure.

Upon arrival Nigel and Simon formed spears from bamboo canes with sharpened and barbed aluminium tents pegs lashed to them. With those mighty weapons, and the spears, the lads felt confident of providing plenty of seafood for the rest of the family.

The moment arrived and the suits were donned. They were a VERY tight fit. They were as snug a Pavarotti slipping into a size 8 boiler suit but slightly more flattering. The pair of lumbering grey seals squeaked and waddled to the sea, once submerged their true grace could be witnessed right up until cold water poured in through the dodgy seams.

After the initial burst off cold, the suits faired well and the chaps enjoyed a lengthy stay in the water happily bouncing their spears off irritated fish. The intended fish supper consequently did not materialise. Undeterred, the lads focused on enjoying their new environment, the crystal clear waters provided a veritable cornucopia of wondrous thingys. Every now and then the lads remembered to surface for oxygen. Nigel at one point demonstrated how quickly he could surface and exit the sea altogether. A dolphin on 'speed' could not have caught him. You have to remember, this was 1975 and the blockbuster movie of that year was of course Steven Spielbergs' 'JAWS'. It didn't phase the lads although they both later reported that whilst submerged their heartbeats sounded in their ears rather like the cello theme from the movie. They firmly believed the only sharks in those waters were blue sharks and therefore no danger to man (or wobbly lipped youngsters). So Simon was surprised to see Nigel race to the surface with a cauldron of boiling bubbles flying out of at least two parts of his anatomy. He dropped his weight belt and his knife. Simon had no inkling of the cause of Nigels' adrenalin fuelled departure and gently surfaced hopefully near his older and more sensible brother. As Simon looked around all he could hear was Nigel shouting "There a fu@*ing big shark down there".
 Simon needed no further motivation to overhaul Nigel and beat him back to the beach. After sitting for a short while (about 3 hours), Nigel was keen to retrieve that which he had consigned to the sea bed. He thought long and hard and came up with a cunning and foolproof plan. Looking around for said fool his eyes alighted upon his gullible younger brother. So brave Simon re entered the shark infested waters and retrieved the weight belt but could not find the expensive knife (2/6d from Woollies I think).
Nigel pulled himself together (no, his seams weren't going again…) and joined Simon in the new search. The knife was found and so was the shark. It hadn't gone anywhere. It was in fact a dead basking shark, caught in fishermens' nets (they have an interesting choice of clothing off the Cornish coast you know). The shark was being gently wafted in the nets by the current causing it to 'poke' its' head out from behind the rock in front of poor Nigel.

Composure re established the lads headed for the beach for a well earned cuppa. Simon had still not forgiven Nigel for sending him back into what may have been certain death. So when Nigel asked Simon to help him remove the top part of his amazingly tight wet suit, Simon managed to also grab a handful of underarm hair. The top came off a treat as apparently did the hair judging by Nigels' tortured expression and accompanying scream.

All in all, the wet suit saga was most rewarding in terms of fond memories. They kept out the cold, almost, and we haven't stopped laughing about the whole episode ever since.
Golden memory no. 8: Nigel's short lived career as a rock idol
Bexhill-on-sea, 1969:
Nigel and Simon were "chilling" in Nigel's bedroom, and Nigel was strumming away at his accoustic guitar. For some reason his dear papa took exception to this "noise" and quietly informed Nigel (in a shout from downstairs) to "stop that bloody racket". Well - Simon dared Nigel to continue - and, being a true son of his father, Nigel never could turn down a dare. So, the strumming continued.
Before you could say "What the f#$& was that?" there was the thumping sound of paternal footsteps leaping upstairs three steps at a time. The bedroom door was flung open to reveal a red-faced, furious apparition
... our dear Papa was hopping mad.
Advancing rapidly into the bedroom, he wrested the offending instrument from Nigel's trembling grasp and broke it over his knee:
How sad is that dear reader? Nigel's promising career as a rock and roll idol nipped in the bud. 
Perhaps if daddy dear had been a little more musically inclined and a lot less emotionally stunted, things might have been different. Ah well, there is probably a deeper significance to these events that we are not meant to comprehend. Or perhaps it was indeed what it seemed to be, just one of many incidents of random paternal violence.
Last Updated (Friday, 11 December 2009 20:46)