2011 Genevieve's new flat
Saturday, 17 December 2011 20:09 | Written by Nigel Hillen
| | | |
| --- | --- | --- |
| | | We rushed all over the place buying DIY supplies for the mass of friends who decorated Gen's new pad in a jiffy |
Our heroes plunder the local DIY store before loading up the chariot and zooming off to Genevieve's new pad
This went fairly well, but it was a bugger trying to fit that shopping trolly into the boot
Thank the hypothetical deity for elevators....
Hypothetical deity's view of Gen's new flat ...
Meanwhile - out on the street - nothing went on happening (even when we weren't looking)
Nice road sign ... and Genevieve has all those bare walls to cover ... tempting!
Should be nicely green and leafy round here in the summer.
So this is the lounge, complete with ace view and dead sheep (every home should have one).
This bare canvas has a wealth of possibilities...
...a tad over the top ????
View of the hall from the lounge, with the loo on the right and the bedroom at the back.
View to the south.
The bedroom ... this also has possibilities ...
Joke inspects the lounge.
This kitchen wallpaper will be replaced in due course.
Genevieve and Joke wonder if we will be able to remove the remaining glue and bits of old lino .... Judica and Amanda applied lots of elbow grease to the problem and Bob's your uncle.
The ideal place to do some serious thinking ....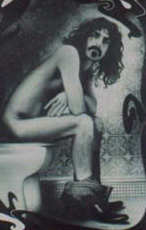 Last Updated (Sunday, 18 December 2011 10:12)