2008 - the guys and gals of the Taalcentrum get their teeth into a sushi workshop
Wednesday, 15 July 2009 19:15 | Written by Administrator
| | | |
| --- | --- | --- |
| | | The excuse was that we needed to stage a festive occasion to mark the much lamented departure of Jeanne Crijns. Happily she is not severing all ties with the company, she'll continue on in a freelance role. |
The Good Times Committee (Fedde, Janneke and Marja) came up with a truly original way to enjoy ourselves ... a sushi workshop! It was so blindingly obvious that everyone was amazed that no-one had thought of it before. So off we jolly well went, to Sushi Time.
A gathering of the clans at Bamboo Square. People stand around and shoot the breeze. Most of us have no idea what the Good Times Committee have in store for us. All that we know is that they have organized a "workshop". One or two smart-arses have been Googling quietly, and now stand around with smug smiles on their faces.
Obersturmbannführer Janneke waves her list and calls us to order.
A wall full of farewells and good advice.
We set out for the building site that is Zuid. Eline looks less than ecstatic about the whole thing.
Off we jolly well go then.
Pick up thy bicycle and walk ....
Crossing the roads of Hamster Jam can be a tricky business ...
Keep your eyes on that traffic, otherwise you'll be: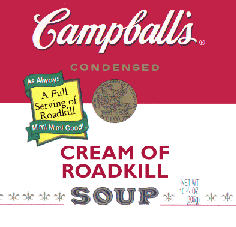 OK, so here we are in skyscraper alley, what now?
Eline eats a chocolate offered to her by a complete stranger - doesn't she know that there is no such thing as a free lunch? Jeanne looks as though she wants to say something but manages to restrain herself.
We mill around aimlessly, like a bunch of headless chickens. Nobody seems to know what to do next.
Myrthe is in party mood, Karla is lost in thought .... what would a financial person be thinking about in a sushi restaurant? Hmmm.
Oh yes .... that'll be it!
The untalkative Mr Yamamoto sharpens his knives .... we pretend not to notice ....
Eline looks a tad nervous, but Rhian is already in party mode.
While our empty tummies rumble we try to concentrate on what the workshop instructor is saying.
And don't forget to rinse your taste buds with sliced ginger in between courses.
Fedde grins an evil grin and reaches for the soy sauce ... I wonder what he is planning?
Rhian watches closely while Anne has another of her famous "Blonde Moments" ... but it's no good, you can't learn this sort of thing, it's a natural talent.
Our sushi guru distributes more goodies ... our digestive juices start to flow.
Now that's the thing about Reb - she always gives 100%, whatever she is doing. You have to admire that focus!
Jetty - on the other hand - is experiencing a gut-wrenching moment of pure paparazzi angst! But wait a minute, I've seen that expression before ...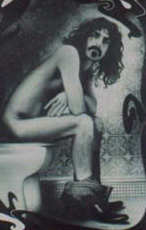 Yes .... that was it !
A blur of motion .... this bloke is FAST !
As he comes round with the twentieth sushi, Rebke wonders if she might have overdone it. Naaaaa!
We'd suspected it for some time ... but now the truth is out. Our Annepan has been dabbling in the Black Arts.
Nigel and Marijn are in sushi heaven. Jan and Marja talk about the weather.
Things start to get very silly, but they've seen it all before.
The Good, Good, Good Witch practices her karate chops .... the rest of us prefer to slice our sushi with a knife (honestly, the Blonde Bombshell is SUCH a show-off).
Sushi lovers with their drug of choice!
Oh bugger me .... ANOTHER round of sushi?
A little known fact is that sushi has a distinctive social dimension. The natural spacing between courses gives the punters every opportunity to chew the fat.
Oops ... it's her second "blonde moment" of the evening.
In between courses we roll a few joints ... ganja anyone?
WOW ... this is goooooood sheeet !!!!
We look on while our guru samples his own product.
Nigel's first effort (all the crappy bits are hidden at the bottom)
Megan gets ten out of ten, Rhian is struggling.
A scene of wild enjoyment this is not, but I suspect that the sushi is going down well.
Meanwhile, the rest of the restaurant is conspicuously empty ...
Karla knocks back the rice wine like there is no tomorrow
Marja and Eline seem to be having a good time.
Proof - if proof were needed - that you can make sushi out of just about anything.
We try our hand at an inside out "Californian" sushi .... I know that it doesn't look like much at this stage, but don't forget that even the Mona Lisa also started life as a simple pencil sketch!
After more than half a century on this rock, Ninja Nigel finally masters the art of using chopsticks. So that just leaves enlightenment then.
Some say that women would rather talk than breathe ... but despite this shameless display of social intercourse none of the participants appears to be going blue in the face.
Spotted dick? Nope, just an inside out sushi.
We are bloody brilliant at sushi-making ... modest too!
Megan makes loud noises of appreciation while sucking sushi from her finger (old Texan tradition), Eline politely pretends not to notice, Rhian just looks intreagued.
The ladies' conversation dries up while they wrap their laughing gear around some of that good sushi.
Myrthe and Isabel look pensive .....
Reb's thinks that her tummy is about to explode, so she says a quiet prayer to Edusa - the Roman goddess of nourishment. Probably a waste of time, but she's desperate.
Frank and Femmy's chemistry infects Maud.... or is it just the effect of the rice wine?
Serious faces at our table - the ugly side of sushi-withdrawal.
Kim tries to indicate what Nigel can do with his camera ....she hasn't quite got the hang of it though:
Hey - gooood sushi man!
Marja agrees .... "mumble, mumble, mumble" (her mother never taught her not to talk with her mouth full)
WOW - talk about the power of prayer! That Roman deity's batteries must still be working. Reb is shifting sushi like there is no tomorrow!
Er ... nice dental work Reb!
Anouk is having a ball
Amazingly, they find time to talk in between mouthfulls of sushi.
....followed straight away by a pregnant pause
Nigel's "doggy bag" ... which is actually a box
Mmmmm ... quite right Maudie, there is no such thing as too much mayonnaise!!!
Guilt-ridden, we prepare sushi take-aways for our partners at home.
I don't know about you but my mouth is watering.
Heavy discussion ... come on ladies, lighten up! Our bellies are full of seriously good sushi - life is GOOD!
Janneke and Marijn enjoy a tete-a-tete .....
Come on Eline, crack a smile !!!
See all those empty glasses. Reb and Karla have been drinking each other's health all evening. By now they are very mellow indeed:
Jeanne and Kim enjoy a girly giggle before we all say "Sionara" and head for home.
Last Updated (Saturday, 13 November 2010 17:44)