Nigel et al celebrate 10 years at TC-VU
Saturday, 29 August 2009 14:22 | Written by Administrator
| | | |
| --- | --- | --- |
| | | After ten years of loyal service, David (in absentia), Annette and Nigel were treated to a day out with the other inmates of the Taalcentrum-VU. |
The company closed its doors for the day and headed out en masse to the Open Air Museum in Arnhem. We kicked off with coffee,cakes and fine words by that master speech-maker Mr Rob Doeve. After that it was every man/woman for himself/herself. We inspected ancient farmhouses and factories that had been lovingly dismantled, transported and reconstructed brick by brick (or in some cases peat block by peat block).
We then joined up for an excellent luncheon in a large marquee, before setting off to the brewery to be instructed concerning the details of the afternoon's activities. It turned out that we were to play the part of customs officers and smugglers (supposedly smuggling sugar and yeast to illegal stills). Nigel and Joke were arrested on one occasion, but with the help an innocent tourist's pram and the use of certain backwoods trails, were still able to evade the clutches of the law and deliver the goods. The winning team was under the command of that well known purveyor of contraband, Ms Babette Cillekens.
At the end of a very pleasant afternoon, we headed off to Arnhem, to partake of a fine meal at Cafe Restaurant Verheyden a little backstreet restaurant that - by some amazing coincidence - Nigel and Joke had already visited in April.
After a thoroughly enjoyable evening, we headed for home - through a rather violent thunderstorm! But enough of this idle tittle tattle, here is the photographic record of our day:
Byeee .... and remember, no wild student parties while we are away!
Standing around and clacking, ready for the off !
Anyone for a little moisture?
Nigel and Joke arrive ... fashionably late!
A lovely greeting from the Opin Hair Museum.
Maike stares into the middle distance while Rob fiddles with his new digital camera (12 megapixels, but I've told him that size isn't everything)
Alex and Myrthe lose the struggle to get serious ... but Coreine sets a good example.
Annette slips into 'chill' mode ... closely followed by Robbert-Jan.
Rob climbs to his feet to deliver a few well-chosen words on this auspicious occasion.
Rob goes fishing and catches a rowing boat
Kim and Marinka sweat blood, Toby has lost the rudder and Aafke works on her tan
Marja shows off her skills on a penny farthing
It is not as easy as it looks ..... and it doesn't even look that easy.
Missing the tram here is no cause for raised blood pressure ... another one will be along in a moment, and anyway, we are in no hurry to go anywhere.
Joke prepares to explore her cultural heritage (always a bit of an emotional trip ... as you never quite know what to expect).
Someone went to a lot of trouble to decorate this fireplace ... who, these days, would want to 'pimp' their radiators? We are all far too busy slagging off the lousy quality of modern television programming. Oh for the simple life of those far gone days ... a couple of decades of back-breaking toil and an early death from tuberculosis! Very character-buliding!
Tea and baccy anyone? Although - let us not forget - this IS the Netherlands. Lord only knows what they used to smoke in those pipes!
This agricultural implement is a metaphor for the suppression of the rural working class .... or perhaps it is just a rake (note to self .... check medication).
Officially this blue plaster was supposed to keep the flies away .... my view is that it is simply congenital bad taste.
I bet that stone floor was bloody freezing on a winter's morning ... no wonder they wore wooden clogs.
This kitchen resembles the Black Hole of Calcutta ... or a coal cellar at midnight.
Myrthe gazes serenely at the passing scenery, while Coreine struggles to read a sign on the ceiling of the tram, which says 'Reading this sign is strictly prohibited'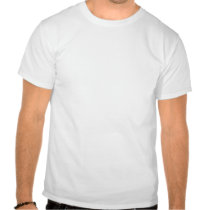 Who - in their right mind - would build a windmill in a wood? That's a bit like building a post-office in the middle of the Kalahari desert (while everybody knows that bushmen are not big letter-writers).
The whistle blows and off we go .... on a circular track in a piece of Dutch woodland we were untroubled by thoughts of terrorists hijacking the tram and demanding to be taken to Cuba.
Coreine and Myrthe discuss the harshness of peasant life in centuries past ... or perhaps they were just talking about shoes?
Myrthe asks Katie and Alex to keep the noise down to a dull roar (kids! honestly!)
With the possible exception of Alex, this is the first time that most of us have been to church in the twenty-first century.
Oops  - I think that somebody is upset
We try to keep up with the younger members of the Taalcentrum-VU, but age has taken its toll of our leg muscles.
Nobody is quite sure what is supposed to happen .... situation normal then.
The clackers versus the cluckers .... poor bloody chickens didn't stand a chance.
Mary Mary quite contrary how does your garden grow?
Posh it aint ... honestly, the things that our poor bloody ancestors had to put up with!
Pre-Napoleonic fitted kitchen .... where DID they find room for the microwave?
Blimey, we haven't been in this hovel five minutes and we've already had a family ... how VERY seventeenth century!
Here, twenty-first century Dutch schoolchildren are taught how to build eighteenth century slums ... that's progress for you!
This is the traditional enclosure for the family yeti ...... goat ..... or whatever!
Making love in a box must have been tricky ..... but they somehow managed to have twenty children ... clever buggers those ancestors!
This is more like the genteel lifestyle to which the pampered masses of twenty-first century western Europe have become accustomed.
Living room of someone at the upper end of the eighteenth century pecking order!
Seance anyone?
Comfortable-looking bed, if a little on the short side for the long-legged Dutch.
Cups of tea, sewing machines and genteel conversation .... ah, those were the days!
Why on earth would the ancestors string a rope across a living room .... you could break your neck!
Such a shame that we no longer have pantries .... so much more atmosphere than a fridge.
With this thing you could do the wash and keep fit at the same time.
Bugger the culture .... give me some of that good UV!!!!
Vintage truck and squinting Dutch person
"Yes .... press the button on top ..... how hard can it be?"
Ah .... steam engines, valves, copper piping, brass plates and grease ... functional yet attractive!
All this? Just to make cheese? hardly the traditional image.
The cheese and butter factory in all its splendour!
Tasty gateway to traditional Victorian walled garden. It's all about microclimates! Trust me - I'm a biologist!
OK, so we've found the woodcutter's cabin .... now where is that Big Bad Wolf?
The tram tracks run past this delightful little cafe ... in the distance, on the left, you can see the contraband collection point.
Another tramload of tourists ...
OK, everybody out!
Child-parking space.
Hello hello .... this place looks a little dodgy .... probably a den of thieves!
Joke, Rob and Nigel dive into a tram ... it's almost time for lunch and we don't want to miss out!
Seems as though the money ran out when the house was half built.
Aaaah .... the inner man is replete!
After all that cultural rushing around, what we really crave is a nice bowl of soup
See .... the Dutch do have some concept of the English art of queuing ... even if they rarely put it into practise.
Marinka doesn't look very impressed .... perhaps she has spotted a fly doing the backstroke in her soup?
Kar has a healthy appetite
Come on girls .... kiss and make up
Maudie and Babette hold a staring competition ... Fedde has got EUR100 riding on his boss
OK, that was lunch .... now for some serious smuggling
Joke contemplates a roof that looks as though it just might have been designed by a committee
What do you mean "I couldn't organize a piss-up in a brewery?"
We wait for something to happen
We may look like grown-ups but we are all children at heart.
We wait around for something else to happen
Come on ...... form a line
The hysteria subsides and - shamefaced - we wander away
OK ............. what's next?
The group has a good laugh at Rob
OK ...... everyone back on the chair for the group photo!
Judging by the expressions someone must have passed wind (I hasten to add that I was NOT guilty).
I don't know if this Customs Officer intimidates the smugglers ... but she sure scares the Bejasus out of me!
Well .......... 'If the cap fits ...'
Myrthe desperately seeking an escape route ..... that large cough in the trousers must have been one of the 'silent but deadly' variety
Crash course in smuggling
The smugglers form up into groups of two or three ..... Joke and I were the 'Robin Hoods' (for administrative purposes)
We contemplate our upcoming criminal career .... and get a little nervous
Babette takes command of the situation
OK ..... let's get some of that contraband!
You wouldn't believe how many relationships have been buggered by just a little bit of smuggling.
This lady looks innocent enough ..... but appearances can be deceiving. It later emerged that she was in cahoots with some of the most hardened criminals in the Taalcentrum-VU
Dealer in illicit sugar and yeast
I wouldn't trust this bunch of bandits as far as I could throw them.
We forget the serious business of smuggling contraband for a moment and take photos of one another.
Traditional smuggling .... great if you are into freezing your arse off in the middle of the night ... I think that I'll pass.
We hid from the Customs Officers in the 1960s style house
Fedde and Diana, having arrested Nigel and Joke and confiscated all their contraband head off to the Customs Post laughing their heads off in a most unprofessional manner.
An innocent passer-by gets his bag searched.
The Customs Officers pounce on Joke
By the look of it the smuggling trade is alive and well in the Open Air Museum
We all agree that we are indeed a bunch of cunning linguists!
The start of another smuggling run
Watch out for the roving Customs Officers in the trams.
Quaint bit of early twentieth-century transport technology
Smuggling is thirsty work
Everybody is still in their role .... we need to knock back some of that booze .... as the saying goes 'Candy is dandy but likker is slikker and quicker'
Anouk accepts first prize, on behalf of her bunch of bandits
Diana (jet-lagged with joy) also collects a prize
The organizer of our game winds up the day's activities
The supply of booze dries up and we are suddenly plunged into a post-smuggling dip!
Rob and Alex seem to be coping quite well
Marja tells the paparazzi to stuff their cameras where the sun don't shine. Aafke (a delicately nurtured young lady) covers her ears as she is quite unused to THAT sort of language.
Toby explains to Joke just how he sustained his war wound.
Juuth looks worried ..... what WERE Rob and Kar talking about?
Olympic gossip finalists going for gold.
Aafke shows Anouk a photograph of what Scotsmen wear under their kilts.
Marinka asks Marloes if she can borrow some back issues of Playgirl .... just for the interviews, of course.
Fedde fiddles with his iPhone while Eline gives some thought to her next conversational gambit. Diana is totally out of it, and Coreine is doing some back-of-the-envelope calculations on special relativity.
Babette smiles while Juuth bites her lip .... life is so subjective
Alex looks confident and pretends that he knows what he is doing.
View from the smokers' balcony
Secret garden
Smoking can indeed be dangerous for your health .... one mis-step and you could be over the balustrade and on your way to a fairly terminal appointment with the pavement below.
Come on chaps and chapettes .....lighten up!
Interesting body language
Marinka grabs her nose ..... oh dear, the Phantom Pharter strikes again .... they really should eat more roughage.
Diana and Fedde enjoy a deep and meaningful heart to heart .... Coreine and Eline are suffering from camera fatigue.
Joke discovers a taste for mussels - Nigel and Paul hatch plans to launch a 'hostile takeover' of someone else's plate of seafood.
Nigel 1 - Mussel 0
Rob fiddles with his mega-Gorillapod, Babette is in full flow.
What is the Guinness record for the maximum number of smokers on a small balcony?
Marja tells Toby the one about the bishop and the actress.
Joke chills .... Rob snaps away.
Instantly forgettable alley
Anouk and Aafke agree that all men are bastards .... hardly rocket science is it?
Amazing .... we've worked together for years and we still have plenty to talk about.
Annette and Paul solve the world's problems.... however, I feel obliged to point out that alcohol was involved.
To our regular readers Annette and Lynette - this one's for you!
Juuth pretends that she is a hardened smoker .... but nobody is convinced.
Demonstration of the art of synchronised giggling.
Things get a little fuzzy
The group of professional gigglers take five to pose for a strategically positioned camera
A rare, serious moment
Toby and Myrthe enjoy some late evening sunshine
Kar and Marja bask in the radiance of Coreine's aura
The body language suggests that the conversation has turned to serious matters
Diana's humungous jet leg gets the better of her for a moment
Annette and Paul slump over the table ... the demon drink has struck again
Kim takes 5 while Rob recounts some details of his other hobby (we all know that he is a kick-ass guitarist, but few are aware of the fact that he is also an avid ferret sexer).
Alex is totally chilled ..... Myrthe needs another four or five martinis to get properly into The Zone.
Marja and Annette look conspiratorial ..... can't remember now whether my ears were burning at the time, but I have a sneaking suspicion that they should have been.
A Rolling Stone gathers no moss .... but our otherwise lively Eline is becoming overgrown with ivy.
Paul describes this as a 'Laurel and Hearty' handshake
Pud looks good
Not exactly spring chickens ... but at least we are still awake
Come on Coreine ..... just one little smile - please?
Maike believes in the power of positive thinking
Amid the hustle and bustle of life, Maike is an oasis of calm.
Rob and Toby enjoy a magical moment
Middle-aged groovers
THREE cheerful people of a certain age
We eat, drink and get pretty merry
Maike and Rob caught in a Ratelband moment - Chakaaaa!
Rob and Marloes ... as alike as two peas in a pod
Marja has really earned her laurels
Myrthe addresses the multitude
Handing out the trolley bus biscuits
Coreine hands out the goodies
The 10-year heroes in the trolley bus
Cheerful bunch aren't we?
The feeding of the five thousand
Rob has some pressies for Fedde and the girls
Myrthe meditates
As usual, Rob has trouble being serious
We contemplate the deeper significance of Rob's speech
Marloes is in stiches
Marloes flexes her muscles while Maike blows her cheeks out (what DOES it all mean?)
Myrthe receives a pressie and a word of thanks
Well done Marinka!
Last Updated (Saturday, 13 November 2010 13:40)