2010 Taalcentrum Pyjama Party in Wijk aan Zee
Sunday, 12 September 2010 07:55 | Written by Nigel Hillen
| | | |
| --- | --- | --- |
|   |   | Taking advantage of the flimsy excuse of a clutch of 10-year anniversaries with the company, TC-VU organizes a pyjama party in Wijk aan Zee  |
The stalwarts of the Taalcentrum-VU gather in Wijk aan Zee to celebrate the fact that Marja, Maud and Maudie have been with the company for no less than ten years. This glorious Dutch summer did not disappoint .... the weather was moderately appalling!
As we skip gaily across the dunes, our hotel appears over the skyline.
Aha ... we found the place .... let's get the party started!
We sit around, sipping coffee and sliding gently into the social groove, nervously wondering what the Party Committee have in store for us.
Maike and Marloes gawk at a bunch of singing schoolkids outside the hotel, Nigel immortalizes the moment in full digital glory.
We set out across the dunes for our appointment with fate ... Rob herds us onwards, making sure that no-one can escape!
Myrthe and Eline reveal what delights they have in store for us
Marja screams "Let me out of here" and tries to make a run for it ... to no avail!
A bunch of deep-frozen party animals
Nigel shows how tough he is by wresting with a pregnant lady .... Kirsten proved to be more than a match for him (no surprises there then).
We warm up by attempting to stop one another from falling over (odd, it never seemed to be a problem in the past .... unless alcohol was involved of course).
Rob and Marja dig deep
Eline looks a little nervous ... this is really character-building stuff
Karla and Roelant kick sand in gravity's face
Marloes and Maike make eye contact ... doesn't look like 'love at first sight', but that could just be me.
Anouk hasn't quite got the hang of this staring business ... you are not supposed to give a running commentary. Kirsten, as usual, takes it all in her stride.
Karin's composure is balanced on a knife edge ... and to think that this exercise is supposed to be relaxing!
Aha .... trust our Corrie to get it right .... the kid is so chilled it is positively indecent!
George (or Michael?) explains the physics of sand yachting!
...followed by a quick demostration of how to tip a sand yacht over ...
We decide to go for it ... in the sure and certain knowledge that we are about to make complete and utter fools of ourselves,
Here we come ... every beachcomber's worst nightmare
Yippee ... this is great ...
Willeke discovers a new talent .... scaring the hell out of passing paparazzi!
Oops .. the odd collision is of course quite unavoidable
Rhian also proves to be highly skilled at zipping around the beach at the speed of sound
Perhaps the Taalcentrum-VU should set up a sand yachting team ... if nothing else, at least it gets you out in the fresh air.
Nigel discovers a talent for showing off in a tight corner (been there before, got the T-shirt)
Rhian thinks that the whole thing is just one big giggle ... a bit like life really
Someone gets a bit ambitious when taking a turn, and takes a spill instead
Willeke flashes past in a blur
Closely followed by Rhian
Meanwhile, other incubating ladies (and the artistically inclined) chill out in the beach pavilion and daub away to their hearts' content
Karin is brilliant at looking as though she knows what she is doing ... she'll go far, you mark my words!
Karla produced this masterpiece, entitled 'Indecent exertion in grey and yellow' - sums up our day pretty neatly really
Aaahhh ... there's nothing quite like a bracing day at the seaside to set you up (for a bout of pneumonia).
Rob and Roelant smile in the face of adversity ... these people are made of stern stuff
We discover the joys of the Power Zone
... and we're off .... trying to keep our feet off the ground and our arses off the moist sand ... oh, and the kite in the air
Toby reaches for the skies
and enjoys a quick cuddle with the instructor (I didn't hear him complaining)
Of course, Toby and I succeeded in totally buggering the kite (it's a talent)
I discover the joys of kite flying .... and a wet arse
Nigel discovers that the helmet is not just useful as protection, it is also very good at keeping your head warm ... on the other hand, it does make you look like a total wanker!
I don't know ... the things that people get up to at the seaside ... call me old fashioned but I remember when it was all so much simpler ... 'What the butler saw' machines on the pier, a tooth-rotting stick of rock, and a 'Kiss me quick' hat!
Alexander and Rob fight a losing battle with their kite ... either the wind was too strong or the kite was too big ... the jury is still out
Rob ploughs a furrow with his bum ... surely a once in a lifetime experience?
Alex -  a well-mannered lad - stifles a fit of the giggles
Yes ... it really was as cold as it looks ... and Paul was wearing shorts (brave man)
More dazzling aerobatics
Followed by a fairly inevitable victory for gravity
By this time, all sensible people had given up on the water-sodden fresh air and were seated in the nearest beach pavilion knocking back the alcohol like there was no tomorrow
OK kids .... that's enough fun for one day .... on to the next challenge
Bloody kids ... leave their toys lying around all over the place
We are instructed in the art of beach volleyball, using small balls and elastic bibs (I really hope that there is intelligent life in outer space, coz there's bugger all down here on Earth)
Rob flings the ball across the net ... no-one has any idea what is going to happen next
Aha ..... Karla dives for the ball and gets a mouthfull of sand ... come to think of it I suppose that something of the kind was fairly predictable
Rob flings himself around the beach with total abandon
Roelant lobs a sneaky ball over the net
Theo, Rob and Karla are totally focussed
Toby and Paul are not ....
Although Nigel does a fair to middling job of faking it
Rob and Nigel took a moment to explore the cultural delights of Wijk aan Zee, stopping only to refresh themselves in this fine drinking establishment .... neither of them are smokers, but by the time they'd downed a couple of beers, they had each smoked the equivalent of five packs of cigarettes!
Meanwhile, back at the Sout beach pavilion, the chef serves up some great nosh
Annette has a hearty appetite
Kirsten asks for some albatross on a stick

Man:  Albatross! Albatross! Albatross! 
A customer approaches him. 
Person:  Two choc-ices please. 
Man:  I haven't got choc-ices. I only got the albatross. Albatross! 
Person:  What flavour is it? 
Man:  It's a bird, innit? It's a bloody sea bird . .. it's not any bloody flavour. Albatross! 
Person:  Do you get wafers with it? 
Man:  Course you don't get bloody wafers with it. Albatross! 
Person:  How much is it? 
Man:  Ninepence. 
Person:  I'll have two please. 
Mind you, the salad was pretty bloody good too
Aafke, Willeke and Marja are the life and soul of the party
After losing her way in the dunes, a rain-sodden Genevieve shows up just in time for some good nosh
Rob delivers three kick-ass speeches for Maudie, Maud and Marja
Followed by Babette, who thanks Genevieve for her staunch efforts in cramming the higher education wiki with almost 7000 terms
Genevieve is not keen on being the centre of attention, but she very much appreciated Babette's kind words
Let's do the official kiss again ... I missed it first time round
Good food and plenty of booze ... Henk thinks that he has died and gone to heaven
Henk and Rob discuss their ongoing love affair with Belgian beer
Toby, Paul and Juuth are all smiles
Hey, it's showtime .... Rob and Maike get tuned up
Rob and Marloes take a moment
Maike is not at all stressed by the prospect of the upcoming performance
We settle back for some good vibes
Corneline lets rip ...
Rob plucks away for all that he is worth
Maike almost loses it ... but manages to get a grip
Yes ... we really were having this much fun
Everyone laps up our house band's efforts
Come on Karla ... loosen up, take a leaf out of Paul's book 
Marja struggles to hide her enjoyment, and makes a total mess of it
Why the serious faces?
Maike belts out some classic numbers ... while Anne and Corneline give it serious welly
Hanneke - an avid music lover - is really in her element
OK ... back to party mode ...
Nigel and Genevieve ... the Dynamic Duo
Maud and Anouk get back to their favourite topic .... men!
Alexander and Marinka solve the world's problems ... Aafke needs all her concentration just to stop falling over
Olet and Charlotte still have a little too much blood in their alcohol systems
Alexander, as usual, is seizing the day - nice philosophy
Aafke insists on taking a photo of Nigel (not a pretty sight), so Nigel attempts to improve the composition of the shot by grabbing hold of Marinka
Berend and Theo debate the burning question of the hour: 'How far east do you have to go before you are heading west'?
Genevieve and Toby enjoy the moment ...
Not at all phased by the intrusive presence of the Taalcentrum-VU paparazzi, Karin delivers a blinding smile
These kids know how to enjoy themselves ...
A bunch of partygoers on the dance floor are caught in the act
Maike improvises with a little head-banging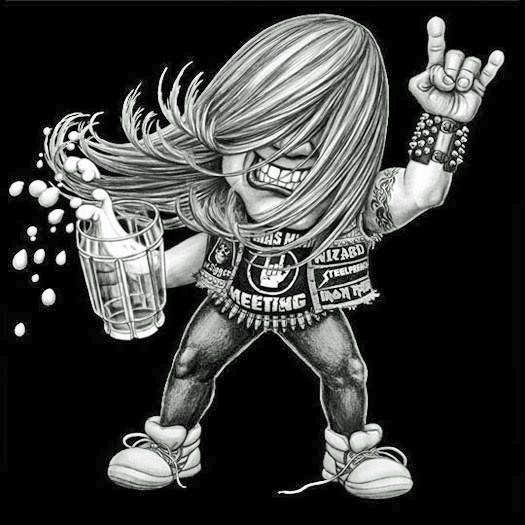 Maike does 'scary' worryingly well
Marloes tosses caution to the winds
An ageing beach boy wanders into the party ... clearly having forgotten to take his medication
In our digital world, face to face socializing is a dying art ... but not at the TC-VU
Katie too leaps around the dance floor
Nigel sees the light .... Juuth tries to warn off the photographer ... too late!
Nice shot of Marja ... hanging out by the bar (where else?)
She sells sea shells by the sea shore.
The shells she sells are surely seashells.
So if she sells shells on the seashore,
I'm sure she sells seashore shells.
Fedde, caught in mid-giggle
We groove on through the night
Father and daughter demonstrate the soft-shoe shuffle
...perhaps a little corny .... but we didn't care ...
Rob quizzes Alexander about life at the Evangelical Broadcasting Organization
Summer is officially over - the beach huts are going back to their winter residences
For a couple of people at a bar without any booze, we are looking oddly cheerful
Myrna and Eline pass out the beachballs and chocolate ... of course.
Rob offers a vote of thanks to the Party Committee who - it has to be said - have done a great job
Anouk looks a little sad as the Great Wijk aan Zee Pyjama Party draws to a close
OK then .... one last stroll along the beach ... with the promise of some coffee and cake at the end of it (always a great incentive)
Nigel risks life and limb (well, not really) to capture images of strolling Taalcentrumites
Rob immortalizes the moment when everybody realizes that the beach cafe has been towed away, and we are going to have to walk all the way back before we can wrap our laughing gear around the promised coffee and cake
Aha ... that's more like it ... we park our bums in the sunshine (a rare commodity this summer) and wait for the waiter to notice that we have arrived
Anouk and Toby struggle with major issues, such as whether to order coffee or hot chocolate
Henk and Alexander discuss life, the universe, and everything
Aha ... I think that we have a decision - Toby has opted for coffee
Maike chills out in the last few rays of the summer sun
...closely followed by another leading light of the TC-VU Solar Appreciation Society - Captain Narcolepsy.
Rob and Karla agree that this has been another Ab Fab TC-VU outing
Hey ... the goodies have arrived
Genevieve happily dives into her apple pie
Looks good dunnit?
A final gathering in front of the hotel while we wait for people to collect their bags from the Luggage Room which, interestingly, doubled as a Disabled Toilet
The more eco-minded members of the TC-VU took the sustainable option, and travelled by public transport ... well, I say 'travelled', there was more hanging around involved than actual travelling.
Another bit of the summer beach community is hauled away for the winter .... talk about Last of the Summer Wine!
So as the sun sinks gently in the west, and we pack away our party frocks, it is time to bid farewell to the guys and dolls of the TC-VU. We had a lot of fun .... let's do it again sometime.
Last Updated (Tuesday, 21 September 2010 18:11)