2010 Taalcentrum Xmas Lunch
Tuesday, 21 December 2010 21:14 | Written by Nigel Hillen
| | | |
| --- | --- | --- |
| | | OK, so there is a crisis on ... well we didn't let that stop us from stuffing our faces! |
So this is Christmas,
And what have you done?
Another year over
and a new one just begun.
John Lennon
Pauline and David arrive at the restaurant, fashionably late.
Looks as though David is taking off a rucksack doesn't it? Actually it is his wallet, the man is rich as Croesus
Olet looks very fierce ... the paparazzi tremble (as well they might)
Mind you, the place looks very cosy
Paul models the latest winter fashion
Not quite as classic as this though
Karla asks Marja: "If you could trade places with anybody in the world, who would it be and why?" Marja gives the matter some thought:
Oops ... no ....not her ..... let's see .....
Yes ... success .... wealth, power, hot and cold running men ... that sort of thing
View from the window ... the snow-covered Prinsengracht in all of its glory
We sip some of that good alcohol and, as if by magic, our social juices start to flow...
Anna asks Alexander why he can't sit still ... the answer (as usual) is quite simple:
Meanwhile the ladies compliment Marinka on her stunning new hairdo ... she's a new woman!
Mikkie consults the menu
... mmm tempting ... ish
Henk is surrounded by a bevy of female loveliness ... and is enjoying every minute of it.
I don't know what Toby said, but Marloes loses it big time!
Corneline giving a demonstration of the art of cyclical breathing, which enables her to talk non-stop for an hour, while Coreine knocks back another vino ...
I'd say that Anne looks fabulous but I'm not qualified (I am still studying for my BA in the Bleeding Obvious)
Kirsten smiles bravely for the birdie
Alexander sketches out Aafke's future married life in Vietnam, with Ping Pong, and her nine children:
Sounds like a marriage made in heaven if you ask me.
Olet is still looking a little serious ... in fact there is a scarcity of smiles at this table. The ladies need to lighten up!
Nope ... still too serious ... hmmm ... how to get them to smile?
Mmm .... too obvious?
All too stiff and formal, we need to boost the silliness quotient
The place suddenly gets very quiet ... we concentrate on feeding the inner Taalcentrumite
Is it my imagination, or is everybody dressed in black?
Pauline tries to hide her new tongue piercing ... too late:
....that kid is CRAZY!!!
Everybody waits patiently ... no sign of any food, so Pauline has a crack at turning water into wine ... with mixed success:
Paul proposes a toast for the over-40s:
Who cares if I need a nip and a tuck, I still
look hot and he's a good ... companion!
We all drink to that ... not that we needed an excuse!
Everybody mingles ... except Aaf who is too busy getting totally legless
Rob slips into speech mode ... we all settle down
Just two sides of A4 this year ... phew!
Nope ... Rob sits down again while Alexander proudly shows off his urine sample
The ladies at the table politely pretend not to notice
The vino kicks in and we all get warm and fuzzy
...apart - that is - from the thirteen black-clad ladies at the front of the restaurant who just kept muttering to themselves all night, and sipping away at:
Meanwhile, back at the Captain's Table, something very much like food (but more transparent) turned up ...
Aaf's wafer-thin slice of something of non-animal origin looks almost yummy
Eric suffers a momentary lapse of courage and offers up a prayer before consuming the trace organic deposit on his plate
Paul isn't worried about the lack of quantity ... he's just high on life
Everybody else looks at each other, then back at their plates ... trying to convince themselves that that was in fact a trace of food and not some random quantum fluctuation within that even larger quantum fluctuation that many right-minded people often refer to as "Reality"
The less philosophically inclined among us just attacked with knife and fork
Three and a half bites and this course will be just a memory
Maud offers up a quick prayer: "Over the teeth, over the gums, watch out tummy, here it comes!"
Babette is either smiling or gritting her teeth - the jury is still out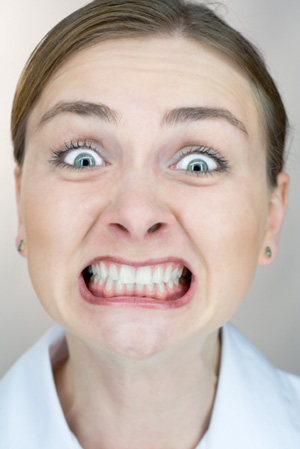 Wee Davy - full of Christmas cheer ... or some similar beverage
Rob digs deep ... a hush descends over the assembled multitudes
... you could almost hear a pin drop - but it was not quite the Sound of Silence - the Sound of Mastication more like! And anyway, who is that bastard that goes around dropping pins - downright bloody dangerous sod if you ask me!
Eline dreams the dream, while Alexander tries to focus on not throwing up (we told him not to drink that tenth glass of wine, but would he listen?)
Kar passes out without spilling a drop - RESPECT!
Close up of nothing in particular
Crikey ... this is really IT folks! Gird up thy loins (nasty mental image). Rob is going for broke!
[polite cough] .... "Er, could I have your attention please" ..... "I say, ....."
"SHUT THE FERK UP!" .... "that's bloody more like it!"
"Now, where was I?"
Rob tells it like it is.
I think that it is going quite well .... nobody has thrown any cabbages yet.
Bloody hell ... who left that knife there? I told you - no sharp objects!
Rob grabs the bull by the horns ... and ploughs on regardless (we are all very impressed down here, I can tell you).
There was just an eensy weensy bit of heavily staged shunning though!
Right - that is quite enough of that - let's get back to being silly! (not a real stretch).
So much for "Doom and Gloom" - Aaf and Nigel go for idiotic gold! Well ... Aaf tries not to notice while Nigel works up the courage for a Karaoke solo of "My Way" (happily for everyone else present, the restaurant lacked the necessary audio facilities).
Nigel is ejected from the Captain's Table for Behaviour Unbecoming a Senior Worm Transmuter ... but finds a niche among the other Anglo Saxon exiles. Toby tries to worry about this, but lacks the ability to get worked up about anything ... we are investing millions of euros in trying to get to the bottom of this.
Babette gets all sentimental, and tells everyone about the good old days at the Taalcentrum when there was just her and Rob, and a room full of trained chimpanzees. Sounds idyllic, but try and find a customer these days who is prepared to pay half a banana per page, for a translation consisting of random key strokes.
Anne and Kirsten lock eyes in a staring competition, everybody else places their bets!
The next course consisted of a few minute morsels of cheese ... a brief taste on the tongue, and that was that!
Close up of the cheese ... perhaps I should have used a microscope?
Marinka tosses off another glass of vino ... where DOES she put it?
Is Olet enjoying herself yet?
Henk, Eric and Wandert look very serious ... wanna bet that they are talking shop? Come on guys - lighten up!
Rob chills out and listen to the idle chitter chatter all around ....
...and so the afternoon slips away in an alcoholic haze (pretty much par for the course)
Why does everybody look the other way when I take a photo?
The buzz of conversation continues undiminished at the ladies' table.
Marja and Karla briefly consider smiling ... before abandoning the idea
Rhian and Paul try to look natural ... but the result is disappointing
OK kids ... once more - with FEELING!
View of the front door, downstairs
Festive seasonal decorations
All looks very lovely, dunnit?
Toby stares into the candle, drawn like a moth to the flame
Naa - just kidding
More backs of heads .... perhaps I need to move more quickly?
Babette launches into presentation mode for Rhian - Toby zones out
Then Babette asks Rhian "Did you hear the one about the bachelor who used a condom on every conceivable occasion?" Rhian immediately chortles ... but Toby has to think about it?
Rhian replies by quipping "Did you hear the one about the cannibal who passed the missionary in the jungle?"
Now for the serious stuff ... Babette hands over the card and goodies
We all take a moment
Unable to resist a parting quip, Babette retorts "Did you hear about the seasoned veteran who survived mustard gas and pepper spray?"
Nigel shows off the tie that he had specially picked out for the occasion
So all's well that ends well, gentle reader ... much ado about nothing! A very Merry Christmas and a Happy, Healthy and Prosperous New Year.
Last Updated (Sunday, 30 January 2011 10:04)